WILDCAT INDUSTRIAL SOLUTIONS
Wildcat Industrial Solutions is a National & International construction company, established from four generations and 25 years of my personal experience working with clients in the Industrial, Commercial, Private & Government Sectors. WIS is a Service Disabled Veteran Owned Business.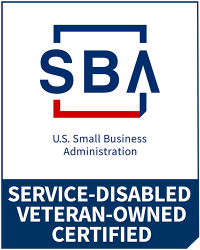 We have a proven history of success with performing owner's Outages, Turnarounds, Maintenance, and Capital Projects at their Power Plants, Refineries, Chemical, Pulp & Paper, Steel Mills, Bases, Facilities & Complexes.
Storage Tanks & Terminals
Water Treatment & Wastewater Treatment
Government – Federal, State & Local
Wildcat Industrial Solutions
Capability Statement
DUNS: 128562638
SAM UEI: MKJYLZJEUNF3
CAGE: 8UGG3
Wildcat-Zarnas
Capability Statement
DUNS: 118512589
SAM UEI: LQ48W6CBMUQ1
CAGE: 98XD0
221111 – Hydroelectric Power Generation
237110 – Water and Sewer Line and Related Structures Construction
237120 – Oil and Gas Pipeline and Related Structures Construction
237130 – Power and Communication Line and Related Structures Construction
238160 – Roofing Contractors (Roof Painting, Spraying and Coating)
238190 – Other Foundation, Structure, and Building Exterior Contractors (Epoxy Application)
238310 – Drywall and Insulation Contractors (Fireproofing Building)
238320 – Painting and Wall Covering Contractors
238990 – All other Specialty Trade Contractors (Tank Linings)
332410 – Power Boiler and Heat Exchanger Manufacturing
332420 – Metal Tank (Heavy Gauge) Manufacturing
332813 – Electroplating, Plating, Polishing, Anodizing, and Coloring
424950 – Paint, Varnish, and Supplies Merchant Wholesalers
541330 – Engineering Services
561210 – Facilities Support Services
562111 – Solid Waste Collection
562910 – Remediation Services (Lead Paint Removal)
922160 – Fire Protection
Wildcat Industrial Solutions
Please let us know how Wildcat Industrial Solutions can help support your project needs.